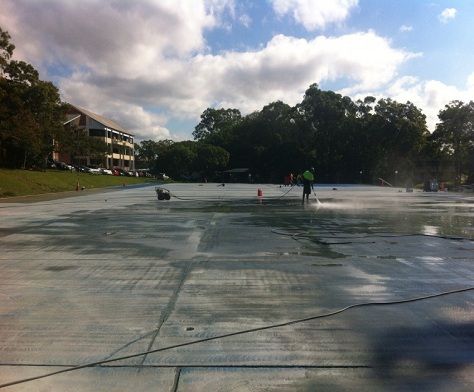 High Pressure & Concrete Cleaning in Tweed Heads
A perfectly and immensely clean driveway, porch and concrete cleaning is best done with pressure and powerwash cleaning technology. Get to remove the toughened stains. For amazing high pressure & concrete cleaning services in Tweed Heads call at 0405 912 403.
Car Park Cleaning
Constant moving of cars and other vehicles make the whole place dirty, but it cannot be left dirty as it leaves a bad impression on the people visiting. Powerwash experts in Tweed Heads do an amazing job in car park cleaning.

Body Corporate Cleaning
People residing in Tweed heads can get their body corporate cleaning from Powerwash. For us our client matters a lot to us and we make all our genuine efforts to bring a smile on their faces by trying to give excellent service.
Mould Removal
Moulds are that part of the dirt which gets accumulated because of moisture into that particular area. These are tough stains to clean but it is also necessary to clean them as these prove to be very harmful and can even affect our health.
Make your environment clean with pressure wash technology and have the mould removal done. The people in Tweed Heads can relax because of the amazing services from Powerwash.
Roof Cleaning
Algae and other types of contaminants often formed on some parts of your roof can bring down its life expectancy. Having your roof cleaned brings it back to its previous beauty. If you are thinking to have a roof cleaning done then give us a call first at 0405 912 403. We can give your roof a much neat and fresh look that it needs to have.
Pathway Cleaning
People usually ignore their outer home area, resulting infested with grime, grass and weeds. They don't even have enough time or mood to make cleaning efforts. Leave your worry to us! We have lots of experience and expertise in pathway cleaning.