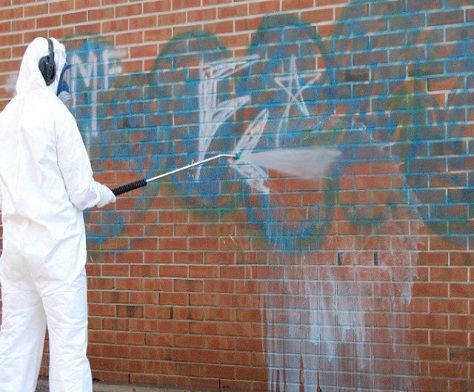 05 Nov

Graffiti Removal
Gold Coast Graffiti Removal Services with Pressure Wash Technology
Any kind of work of art onto the walls whether for publicity or for promotion is considered as illegal. The government does not permit any one to spoil the walls or any other public property for your own interest.
The most common form of graffiti includes markings, initials, love scribbling, social commentary or any other write ups. These forms of graffiti are non-threatening messages and have do not any particular style. These are just to gain some attraction for some casual purpose.
Graffiti at times are large colourful writings scribbled either conveying message or just a piece of art being reflected to gain attraction. It is one of the most common forms of defacement to property.
We can minimise graffiti issues with a whole range of anti-graffiti coatings. An anti-graffiti coating is not only recommended for surface appearance and durability, but it also assists the ease of removal and protects the surface.
Graffiti ultimately spoils the building and thus needs a permanent solution for its recovery. The Gold Coast area has some of the best firms which deal in this. Powerwash in Gold Coast adopts some of the best methods for graffiti removal.
Our experts are well versed in this and do the best of work. Our cleansing products do not harm the surface and gently clean it without any damage done to it.
We are considered best in our workings of graffiti removal and other such cleansing services which otherwise are difficult to handle. Get the very best of graffiti removal services in Gold Coast, Australia and see the difference.