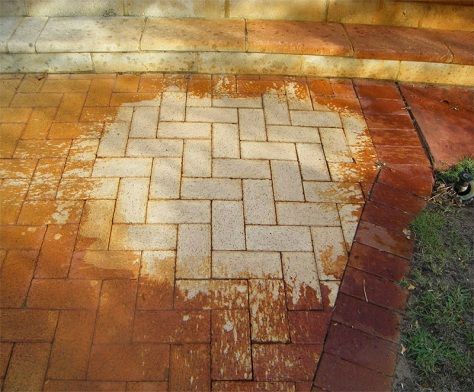 05 Nov

Rust and Bore Stain Removal
Rust and Bore Stain Removal Services in Gold Coast
Any stain or dirt accumulated spoils the look of the place and gives it a messy look. The place loses its charisma or appearance with its bad patches or stains onto it. Sometimes these stains occur because of low maintenance, or because something spills which cannot be cleaned properly. These leave a mark thus leaving the place look dirty and unkempt.
The tougher stains cannot be managed manually as a result is ignored and ultimately get hardened turning into rust stains. Rusting is a natural event that starts to decay a metal and after some time that metal becomes the part of soil.
The bore stains can be removed with tough chemicals but they spoil that area. A better and safe way if cleaning is through pressure wash and power wash technology. The many chemicals available do help clean the rust and bore stains but they happen to spoil the place.
It is important to note that any rust or stain remover is only a temporary solution to fix any problem. A permanent and test worthy solution is much in need. A solution which is safe on the surface and does not harm it is most recommended.
Powerwash in Gold Coast is one of the best in this regard. We have the ability to clean and clear the tougher rust and bore stains which otherwise cannot be cleaned. We, with our latest technology remove the stains without any harm to the surface and also keep its lustre intact and also help maintain its life.
For a smarter decision, switch to us, for all your stain removal problems. Once be in touch or avail our rust and bore stain removal services and then realise the difference.